We begin with Cardinal Low E glass manufactured in Washington state.
The glass units are finished using Super Spacer, a low conductivity flexible organic warm edge spacer bar. Super Spacer, unlike metal bars, optimizes energy savings. Another benefit is lower sound transmittance, and we add argon gas to slow convection inside the sealed unit.
Thermoproof also offers Cardinal 366 glass for windows that could experience high solar heat gain (west facing). The extra coating reduces heat gain and increases comfort during sunny summer days. Also available is i89 glass. This coating is on the interior and slows the amount of heat loss from your home to the outdoors. The addition of Cardinal i89 glass greatly improves the insulating factor of our windows.
We don't stop there. In our sliding windows and patio doors, we use tri-fin weather stripping offering up to 25% improvement in the air infiltration rating over a single fin design.
The Thermoproof Difference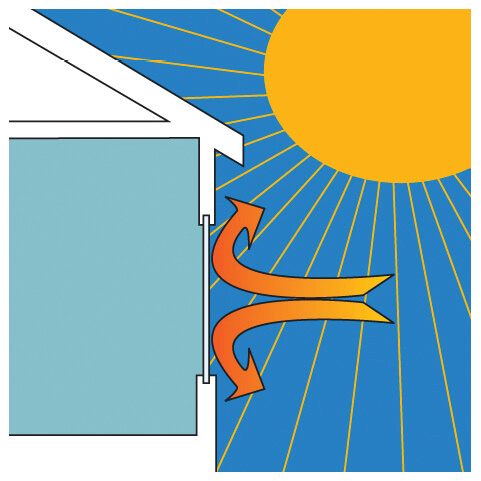 Heat Gain
Decreases the heat gain from outside your home during warm and hot weather.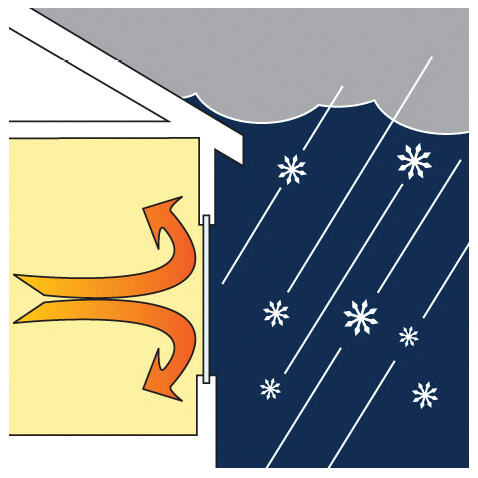 Heat Loss
Decreases heat loss from inside your home during cold weather.
Request a FREE quote!
Please feel free to call or email us with any questions you may have. We want to help you find exactly what you need.